Is your child or youth feeling overwhelmed, anxious or going through a difficult time?

Please book an appointment to talk with our Child and Youth Counsellors for support and to access a range of resources!
Monday to Thursday
Minimum 4-month wait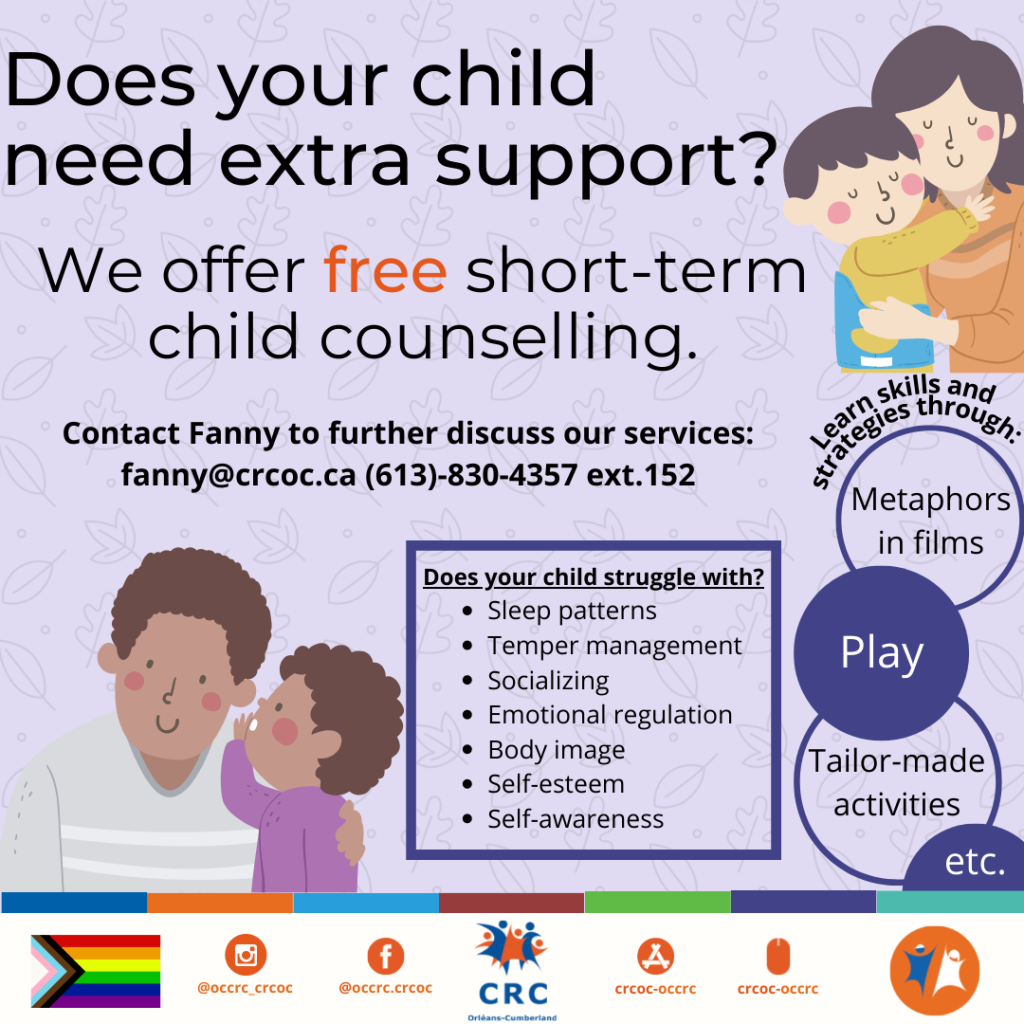 Monday to Friday
Minimum 2-month wait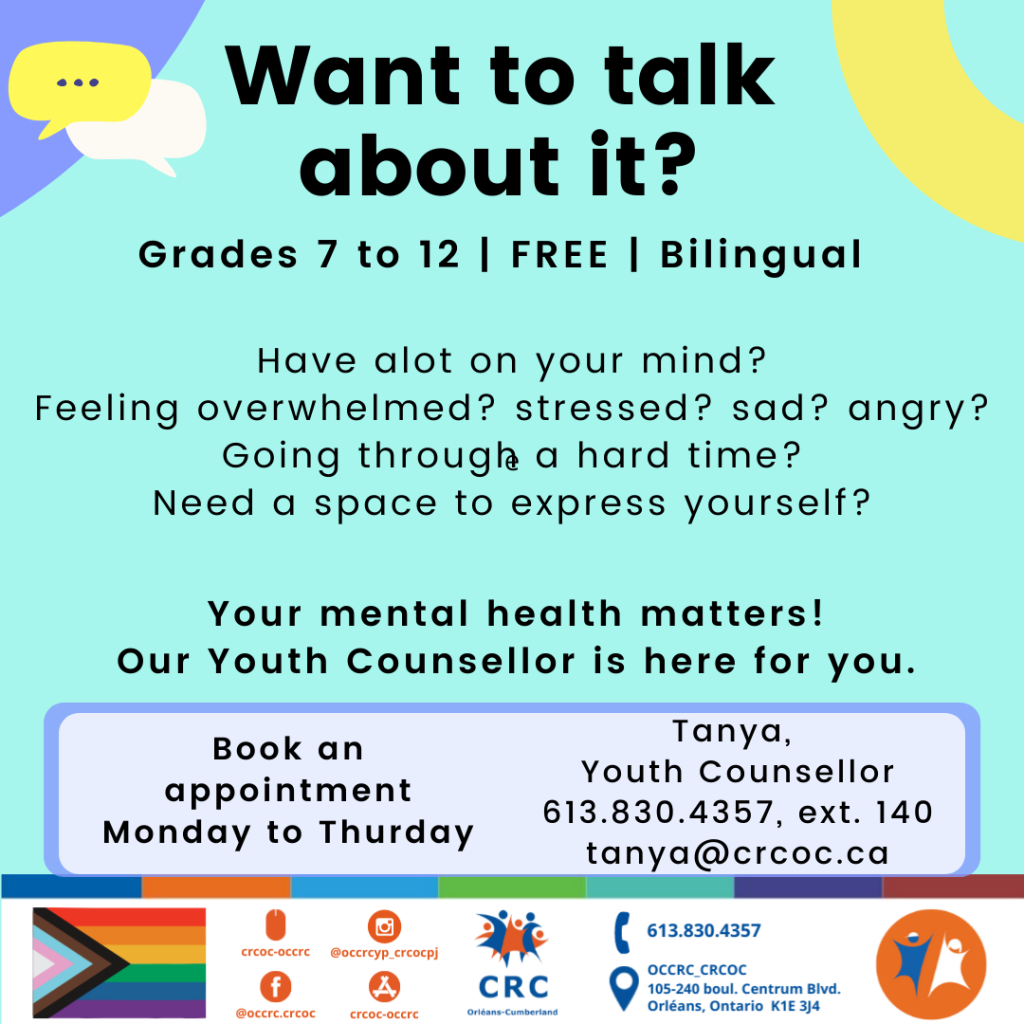 You are worried about a youth facing a crisis?   24/7 crisis line:
613 260-2360 or 1 877 377-7775
You need help, but you are unsure as to where to get it? 
The Youth Services Bureau is here to help.
We help you look after your basic needs
We work with you to ensure your physical and mental health, as well as your well-being
We will listen to you; we will discuss your situation with you;, and together, we will find solutions that will help you
With the help of the Youth Services Bureau, you will be able to make the right choices today, and for your future

The Champlain Regional Planning Table (RPT) for Trans, Non-binary, Two Spirit, Intersex and Gender Diverse Health is a coalition of community members and service providers working to improve trans, two spirit, intersex and gender diverse health in Ottawa and the surrounding areas.
Contact Us: 
A French and English youth mental health promotion and intervention program. Youth are encouraged to download the Be Safe application to find out about the numerous resources available to them in Ottawa.

Youth sexual health drop-in clinic for 29 years of age and younger.
Confidential consultations with nurses and with no appointment.
Information on STBBIs (sexually transmitted and blood borne infections) and contraception
Free testing and treatment for STBBIs
Confidential HIV testing
Emergency contraception (ECP)
Affordable contraception (for those who qualify)
IUD/IUS insertion (by appointment only at main clinic)
Pregnancy testing & information about options
Hepatitis A & B immunization (for those who qualify)
Vaccine against human papillomavirus (HPV) (for those who qualify)
Free condoms