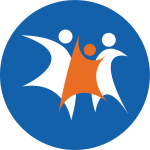 EarlyON CHILD AND FAMILY CENTRE
The EarlyON Centre offer children, parents and caregivers a friendly environment that fosters positive learning with a wide range of quality programs and services to help your child reach their full potential, with:
Programs designed especially for children up to six years old

Play-based learning experiences that are fun and engaging – such as painting, drawing, building, creating, reading, storytelling, singing and much more

Advice from professionals trained in early childhood development

Information or referrals to specialized programs and services within the community

Opportunity to meet and make connections with families with youth children
Dear families and caregivers,
We are proud to announce that two of our Family Resource Workers, Dominik Lavictoire and Caroline Robillard, have received nominations for The 2023 Ottawa Awards, presented by Mattamy Homes. Congratulation! Dominik has received nominations for the Early Childhood Educator and Special Education Teacher of the Year categories, and Caroline has received a nomination for the Early Childhood Educator category. Please welcome us in congratulating our nominees, and we encourage you to submit a vote every day until February 15, 2023. Winners will be announced at the Awards Night on February 18 at the Shaw Centre.

Thank you!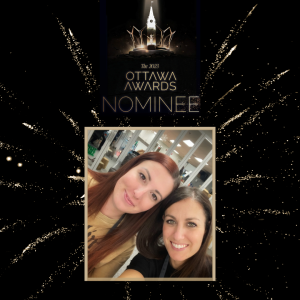 The EarlyON Centre provides a free Toy Lending Library service. Resources available for lending include toys, games and puzzles for children under the age of 6. We have a large variety of toys for all interests!
You can make an appointment with one of your Family Resource Workers to discuss different topics. We can support you in your role as parent or caregiver with anything concerning your children aged 6 and under, such as ideas of activities for your children, breastfeeding, behaviour, discipline, toilet learning, research of community services, etc. We are here for you!
Outdoor activities will be cancelled from -25°C.

When school buses are cancelled, no groups will be offered in Cumberland, Navan or at the park.

When the playgroup is full:

We will have a sign in the window beside the front door.

Please bring indoor shoes.

For morning drop-ins, we ask that you arrive no earlier than 9:30 a.m.

For baby and me drop-ins, we ask that you arrive no earlier than 1:30 p.m.

Please note that registration for virtual and special activities is still required.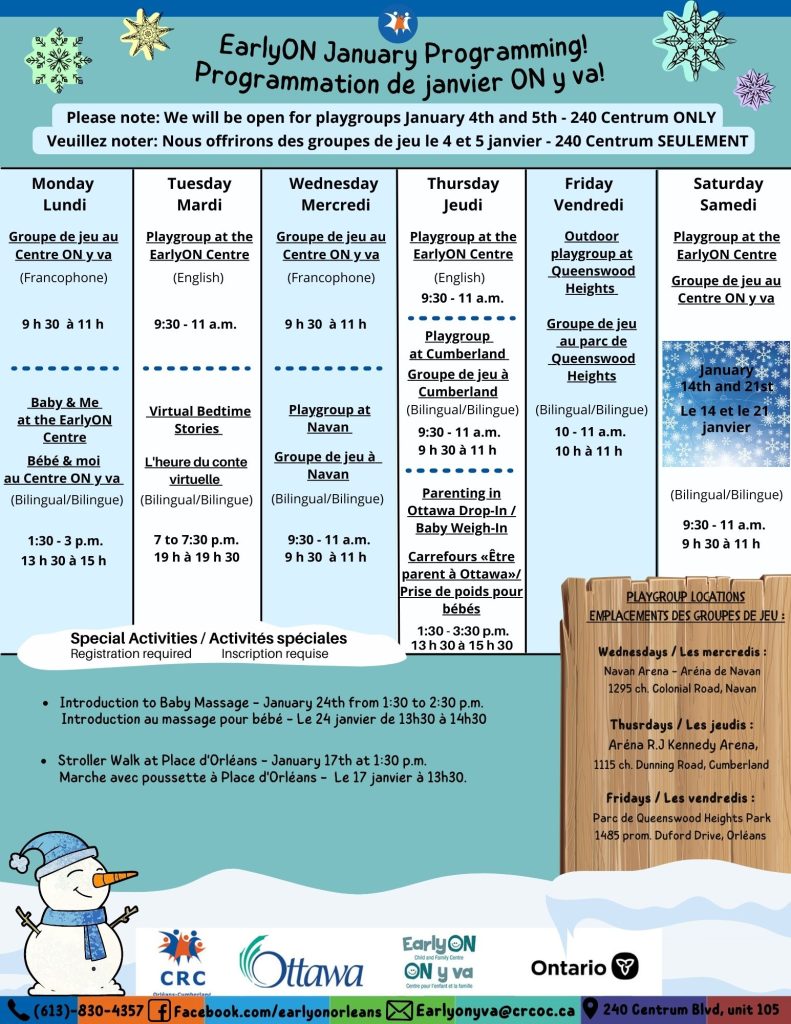 Online Registration is ONLY required for Special Activities and Virtual Programming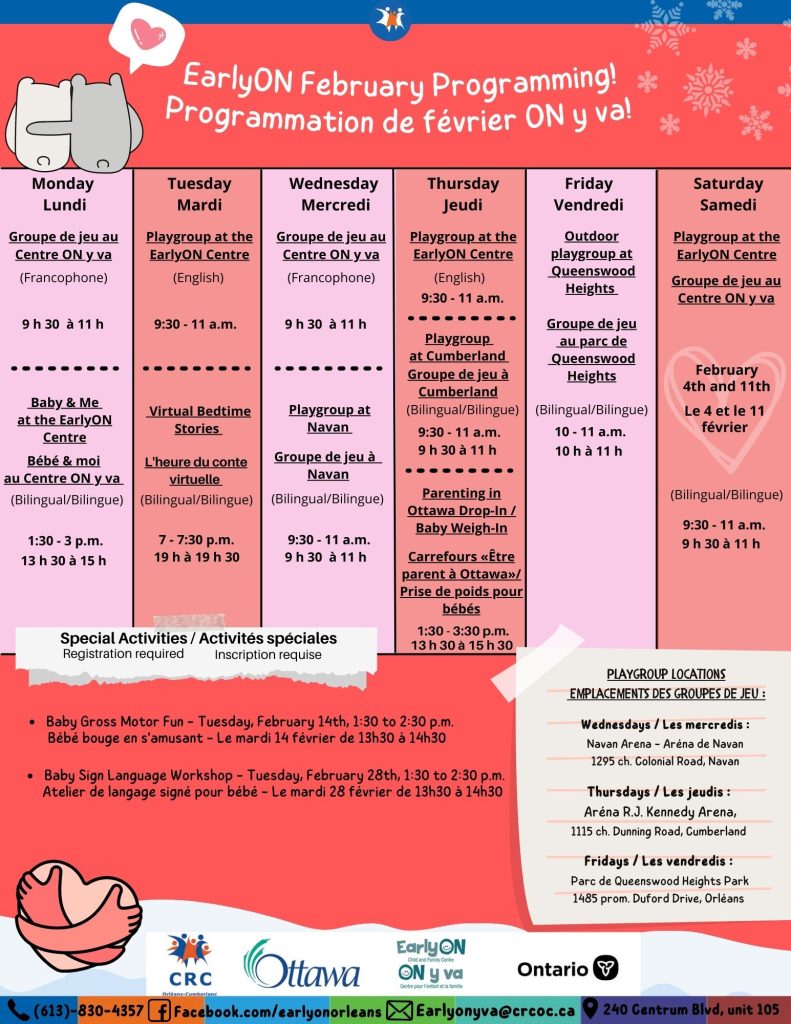 Online Registration is ONLY required for Special Activities and Virtual Programming
The Parenting in Ottawa drop-in will take place at the EarlyON centre on Thursdays from 1:30 p.m. to 3:30 p.m.  You can check your baby's weight and ask any breastfeeding or parenting questions.  No appointment is necessary.