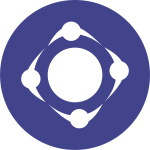 Community Development is a process whereby community members come together to take collective action and find solutions to common problems. It pays particular attention to community members who face barriers and are at risk. It fosters collaboration to respond to local needs and basic rights such as:
Access to housing
Food security
Health and well being
Democratic process
To learn more about Community Development, please see the Guiding Principles for Community Development Practice.
RURAL TRANSPORTATION SOLUTIONS (RTS)
Rural Transportation Solutions (RTS) is conducting a survey to give residents of rural Ottawa an opportunity to provide input on their transportation needs.
Responses to this survey will help RTS build on the results from previous surveys and lead to the development of practical and financially responsible transit solutions for rural residents.
The survey results will allow them to have a better understanding of the Origin and Destination of trips and their timing. The survey will also give more feedback on what residents consider to be reasonable fares. See poster!
RETHINKING COMMUNITY SAFETY IN OTTAWA
In the wake of growing concerns in Canada and across North America about anti-Black racism, anti-Indigeneity, members of the Coalition of Community Health and Resource Centres of Ottawa (CCHRC) released the report, Rethinking Community Safety in Ottawa (pdf) 

The report looks at how effectively and efficiently policing is meeting community needs and producing outcomes that actually keep Ottawa safer. It also proposes how alternatives focused on support, not enforcement, can better meet those needs. Where policing is not proving to be an effective tool to produce greater safety, the report looks at other jurisdictions to see what alternatives are effective elsewhere. And, looks at Ottawa's own capacities to see where we have the tools, and ready opportunities, to do better. The report offers clear options for city investments that can produce better outcomes for Ottawa than ongoing increases to the police budget.
Here is the press conference link:  https://www.facebook.com/CentretownCHC/videos/4720640437986011
Making Voices Count (MVC)
MVC brings together grassroots community leaders and local organizations to work with local decision-makers and advocate for progressive systemic change in Ottawa. Led by the City for All Women Initiative (CAWI), in partnership with the Coalition of Community Health and Resource Centres (CHRCs), this program supports residents of Ottawa, including newcomers and immigrants, to make their voices heard in municipal decision-making. Past wins include the creation of an EquiPass and $15 million dedicated to affordable housing in annual city budgets from 2018-2021.
INCLUSIVE ADULT SOCIAL GROUP
AGES 30+ | *BILINGUAL | IN PERSON
*Conversations will be primarily in English. **Limited spots.
The peer support group welcomes individuals ages 30+ needing a supportive space and companionship.
Fridays from 1 p.m. to 3 p.m. in person at the Centre 
Registration is required, as spots are limited.
For more information and to register, contact Christine or call 613-830-4357, ext. 309.
In-Person groups open - Call to register - limited space available.
INDIGENOUS BEADING SESSIONS
ALL AGES | ENGLISH ONLY | FREE | FRIDAYS | VIA ZOOM 
Do you want to connect with your Indigenous roots?  Beading is a great way to practice our ancestral art form.  Beading heals, teaches patience and perseverance.  Beading is medicine;
Weekly sessions offered by Indigenous Roots Orleans/Ottawa East;
Beginner to Advanced;
Free supply kits available for pick-up in Orléans or use your own supplies;
Adults, youth and children (with parental assistance);
Fridays from 6:30 pm to 8:30 pm; and

NALOXONE DISTRIBUTION SITE
Naloxone is a medication that can temporarily reverse the effects of an opioid overdoes;
You can come to the Centre to get a nasal kit (max 2 kits per visit);
No ID, name or contact information required to receive a kit;
A quick information session with an Intake Worker is required before receiving the kit;
For more information, contact the Centre at 613-830-4357.
CITY FOR ALL WOMEN INITIATIVE (CAWI)
City for All Women Initiative (CAWI) is a unique collaboration of women from diverse communities, organizations, and academia working with municipal decision makers to create a more inclusive city and promote gender equality.
A 2022 City of Ottawa Budget for All: Community Asks and Background Document November 2021
Every year we advocate for budget priorities that reflect the needs of community members and which, if followed, would increase equity for those who are marginalized in our City, including women and gender diverse individuals, disabled individuals, newcomers to Canada, Indigenous and Black people and people of colour, and those living on low incomes.
To find out more about the organization and their events, click here.