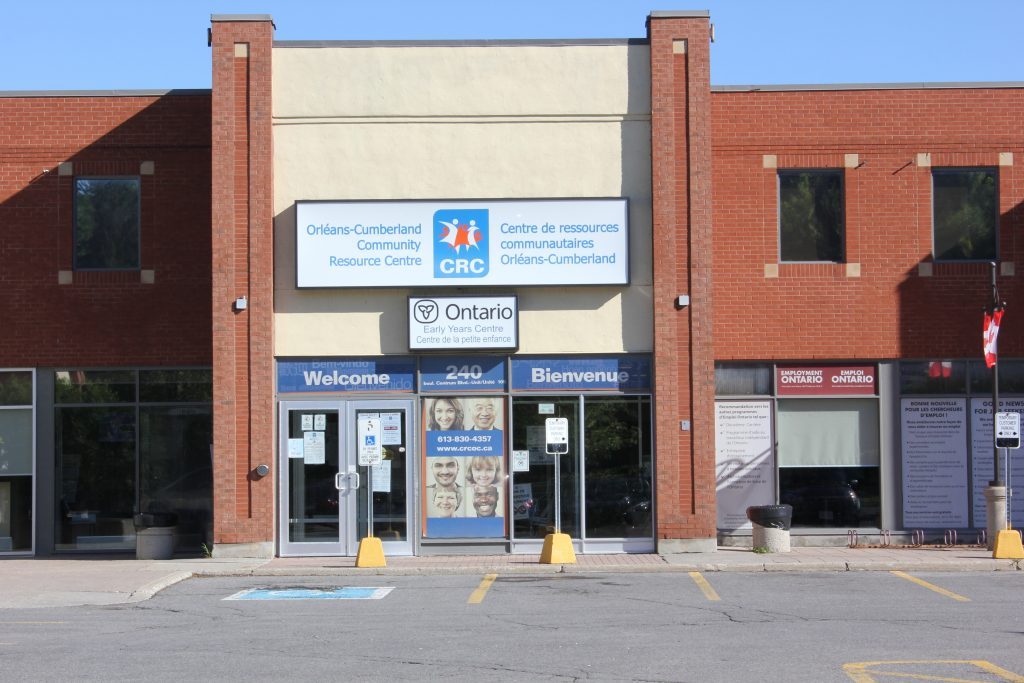 Orléans-Cumberland Community Resource Centre
A centre where everyone matters!
We offer a range of programs and services to meet the diverse needs of the population of Orléans-Cumberland and surrounding areas. These services include, among others, assistance with food; Individual, couple and family counseling; Employment assistance; Early childhood education 0-6 years; Speech therapy services for children; Diabetes education; And Breastfeeding support for new mothers.

The Orléans-Cumberland Community Resource Centre (OCCRC), an organization offering social and community services to residents of Orléans-Cumberland, is seeking a Child Program Counsellor (bilingual) – One year contract with possibility of renewal. Job applications closes January 25th – for more details click here.
Read More »
The Orléans-Cumberland Community Resource Centre (OCCRC) is a multiservice centre that promotes and contributes to the health and welfare of the Orléans- Cumberland communities while being committed to working for social change. If you are bilingual, have a CPA, CGA designation, demonstrate skills and experience, and wish to be part of a dynamic team, we invite you to submit your
Read More »
The Youth Program needs you for our Youth space drop in on Thursdays from 4p.m. to 6 p.m. via ZOOM, once or twice a month The volunteers profile: Are you between 18 to 30 years old? Are you interested with Youth? Do you want to contribute in our Youth well-being? To find out more please contact Rosanne Canzanella rosanne@crcoc.ca or
Read More »
OCCRC offers a variety of free programs and services :