A space to connect with other kids, have fun, learn some strategies and talk!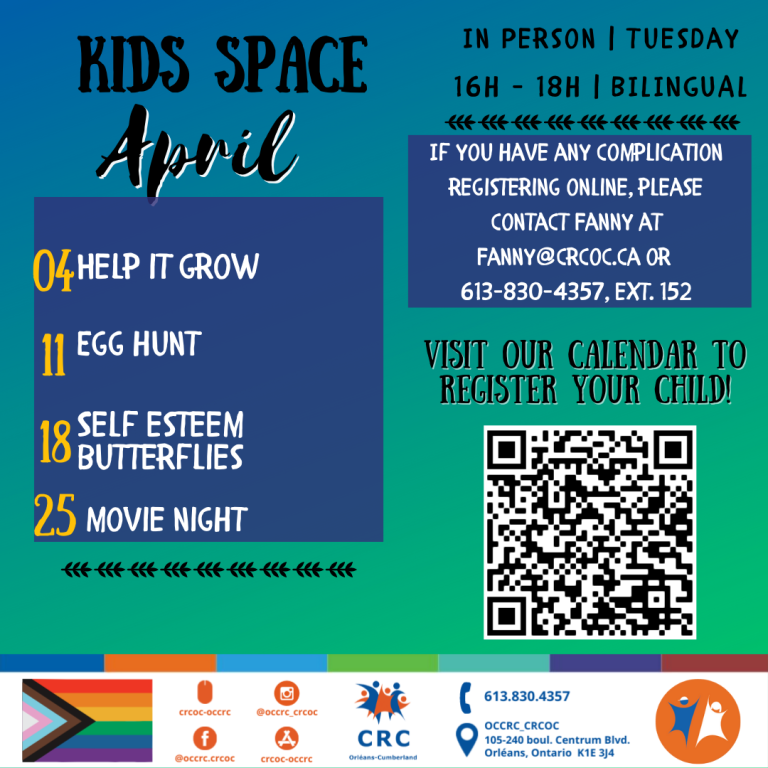 Registration for activities will begin the Monday at 8:30 a.m., one week before it starts and will close on the day of the activity at 9:00 a.m. If you have any complications registering online, please email Fanny or call at 613-830-4357, ext. 152.
NOTE: When registering, please specify your allergies and dietary restrictions (halal, dairy, gluten, vegetarian, vegan).