A space to connect with other kids, have fun, learn some strategies and talk! This month we'll be doing a variety of activities and while doing them will focus on how to be a good friend.

If you have any questions, please contact Fanny by email at fanny@crcoc.ca or by telephone at 613-830-4357 ext. 152.
Once registered you will receive a few emails with details on your group. If you did not receive it — please check your junk mail. If still nothing – please email Fanny.
NOTICE

: Registration for DECEMBER activities will begin the week before and close the day of the activity.

Opens Monday at 8:30 a.m. and closes on the day of the activity at 9:00 a.m.
To register, click on green button above.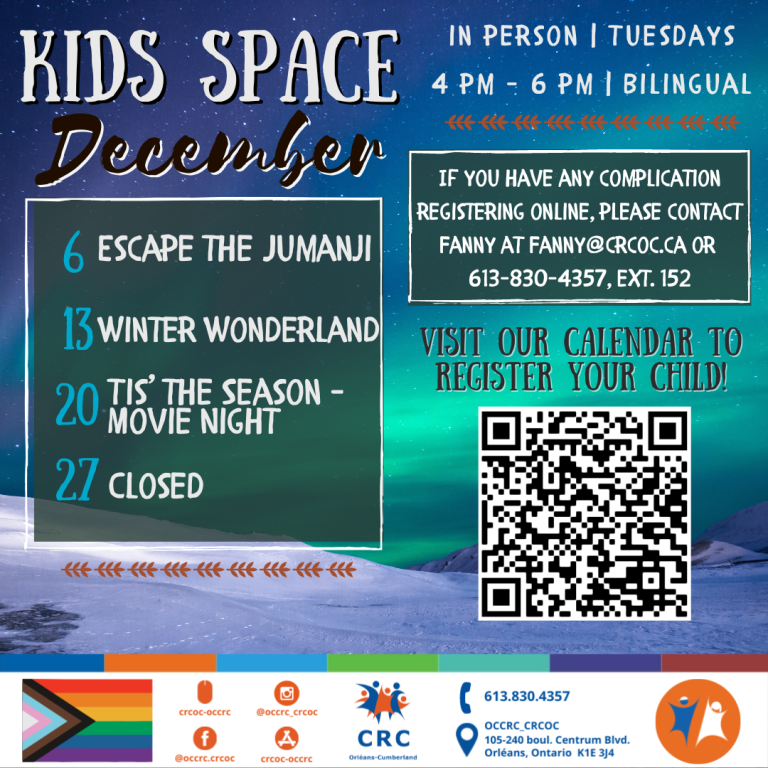 Bi -weekly, ongoing program
Safe and inclusive environment
Guest speakers
Access to a range of resources
Referrals to other services
Monthly Strategies Handouts