School Supplies Program 2021 IS OPEN!

2
Why a School Supplies Program?
Back to school may add significant financial pressures to an already tight budget, especially for families living on a low-income.
The School Supplies Program helps these families in the Orléans-Cumberland community with children and youth (from Kindergarten to Grade 12).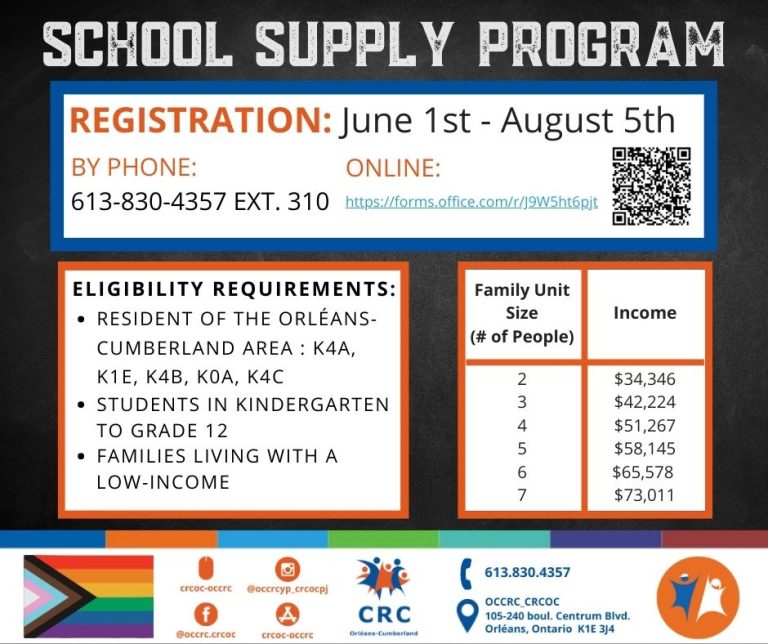 ! Important !

Must be a resident of Orléans-Cumberland and a low-income family
Must provide the following documents to register:
• Proof of ID for all members of the family
• Proof of address and income for each adult in the household (18 years +)
The OCCRC needs your support so that it can continue to make the School Supplies Program a great success! Please donate cash instead of supplies this year. 
Monetary donations can be dropped off at the OCCRC office Monday to Friday, between 8:30 a.m. and 4 p.m.
Thank you for your support!