The School Supplies Program helps families living on a low income in the
Orléans-Cumberland community with children and youth.
Registrations are now closed!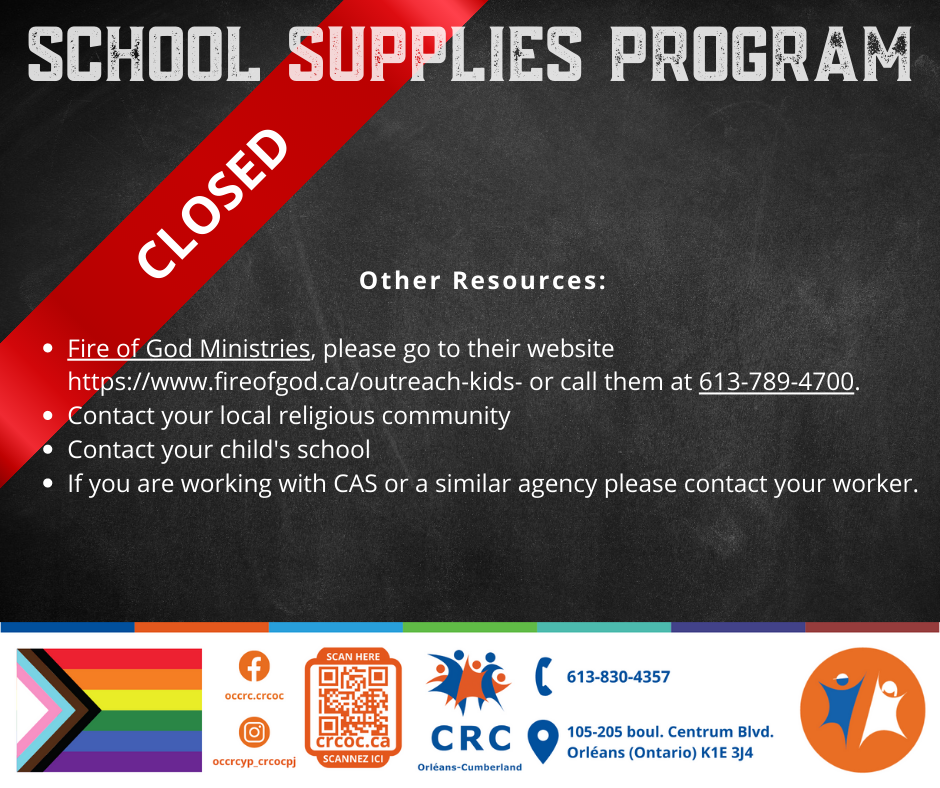 Must be a resident of Orléans-Cumberland
Must provide proof of ID for all
members of the family
Must provide proof of address and income for each adult (18+) in the household
Distributions by appointment from August 14th to 18th, 2023
SUPPORT OUR SCHOOL SUPPLIES PROGRAM!
Back to school may add significant financial pressures to an already tight budget, especially for
families living on a low-income.
The OCCRC needs your support so that it can continue to make the School Supplies Program a great success!
Please donate cash instead of supplies this year. 
Monetary donations can be dropped off at the OCCRC office Monday to Friday, between 8:30 a.m. and 4 p.m.
Thank you for your support!