If you have any complication registering online, please email Tanya at tanya@crcoc.ca or call at 613-830-4357 ext 140. 
Once registered you will receive a few emails with details on your group.  If you did not receive it — please check your junk mail.  If still nothing – please email Tanya.
NOTICE

: Registration for each weeks event opens only on the FRIDAY at 8:30am before the event and closes Wednesday at Noon.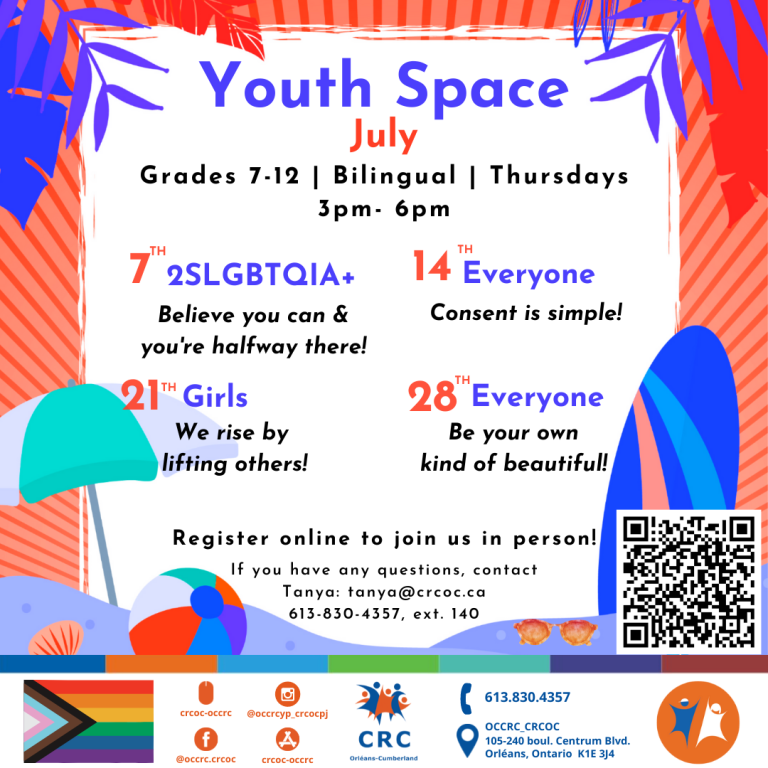 NOTICE: Registration for outing activities will open and close the week before the events starts.
Opens on Monday at 8:30am and closes on Friday at 4pm.