If you are a victim of violence, do not hesitate to contact us or come to the Centre so that we can help you.
Here is a list of other organizations in Ottawa that can also provide you with information or advice:
Francophone Organizations
Offers French-speaking women experiencing gender-based violence, support, information and referrals to appropriate services in their community 24 hours a day, seven days a week.
1 877 336-2433
ATS: 1 866 860-7082
Eastern liaison officer : agente.est@femaide.ca
Offers free and confidential services to women aged 16 and over who have experienced sexual assault.
613 789-8096
calacs@calacs.ca
A safe and accessible place where women can be heard, supported and where they can take refuge temporarily.
613-747-9136
info@maisondamitie.ca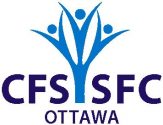 Offers a program for victims of sexual assault