Are you going through a financial crisis?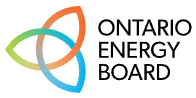 The OCCRC team can help you access programs that can help you financially such as :
Income Tax Clinic for year 2021 - Registration opens February 14, 2022.
The Orléans-Cumberland Community Resource Centre (OCCRC) will be hosting an Income Tax Clinic.

To qualify, residents must reside in the OCCRC catchment area, have completed their taxes in 2021 and live with a low-income.

Please contact 613-830-4357 extension 310 to register. 

Do you need help with your income tax at other times during the year? 
These organizations can provide income tax assistance: